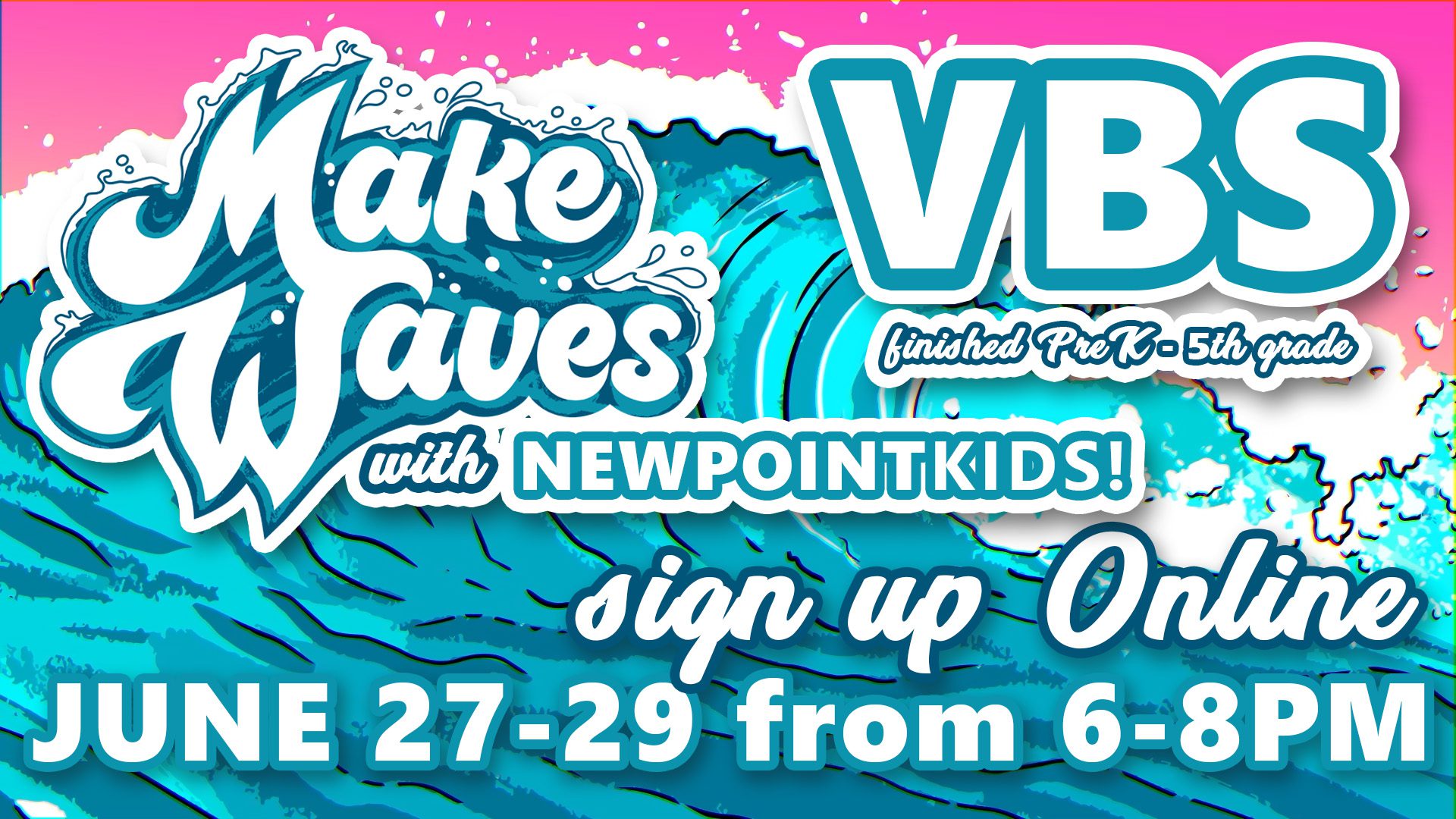 VBS- June 27th-29th / 6pm-8pm
NewPoint is excited to be hosting Vacation Bible School this June 27th-29th from 6pm-8pm each evening.
Children must have completed Pre-K through 5th grade.
The kids will have a great time learning Bible Lessons, doing Crafts, playing Games and singing Songs.
We hope your kiddos can join us for these fun filled days!