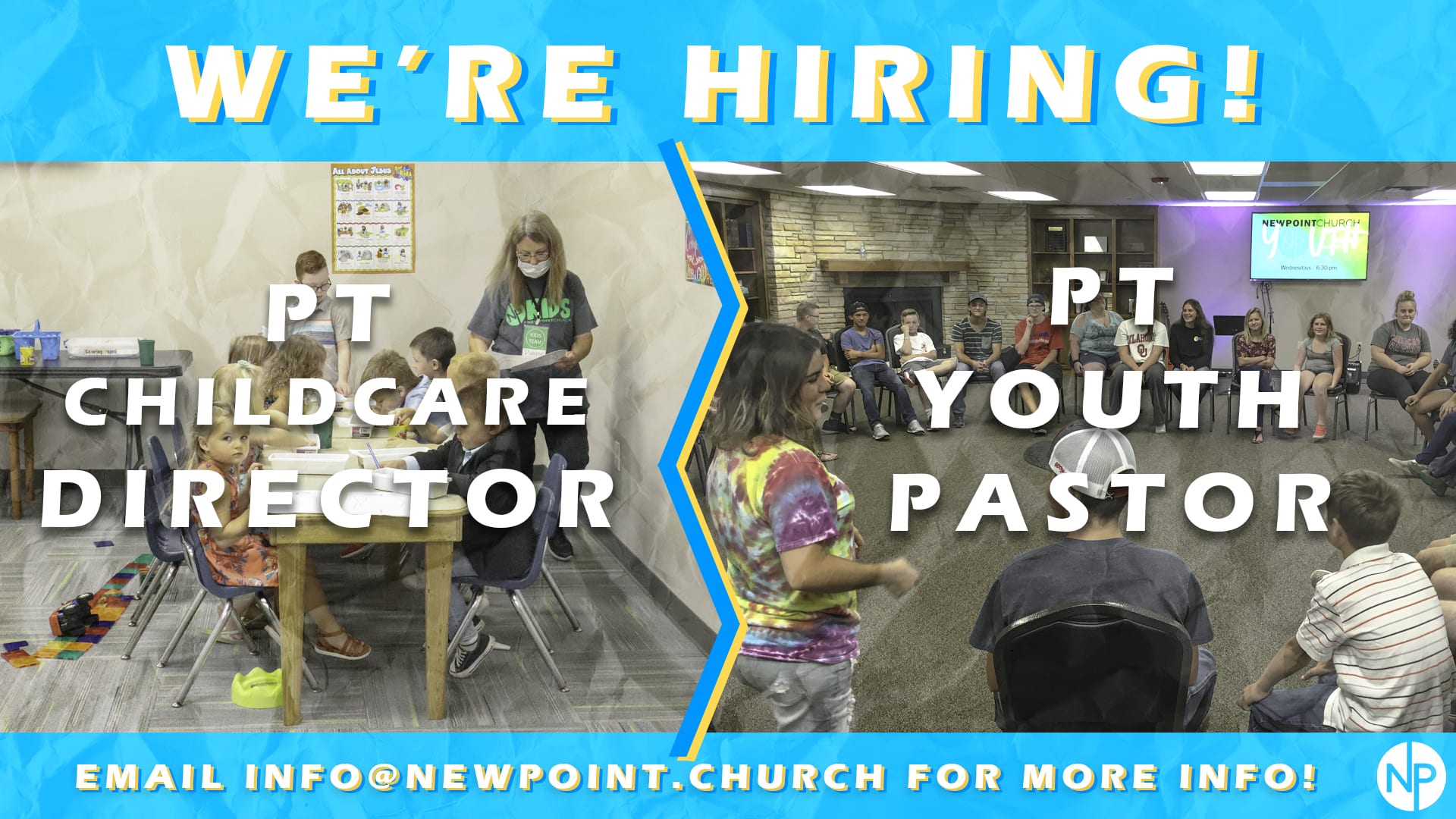 PT Youth Pastor (approx. 15 hrs/week)
This position is responsible for implementing and overseeing all aspects of the 6th-12th Student Ministry of NewPoint Church.
PT Childcare Director (approx. 10 hrs/week)
This position will be responsible for overseeing all the paid childcare needs at NewPoint Church. This includes recruiting, training, scheduling, and supervising paid childcare workers that provide childcare during church activities and special events on Sundays and throughout the week as needed.
For more information, questions, or to apply send email to info@newpoint.church or call the church office at 580-768-7296.