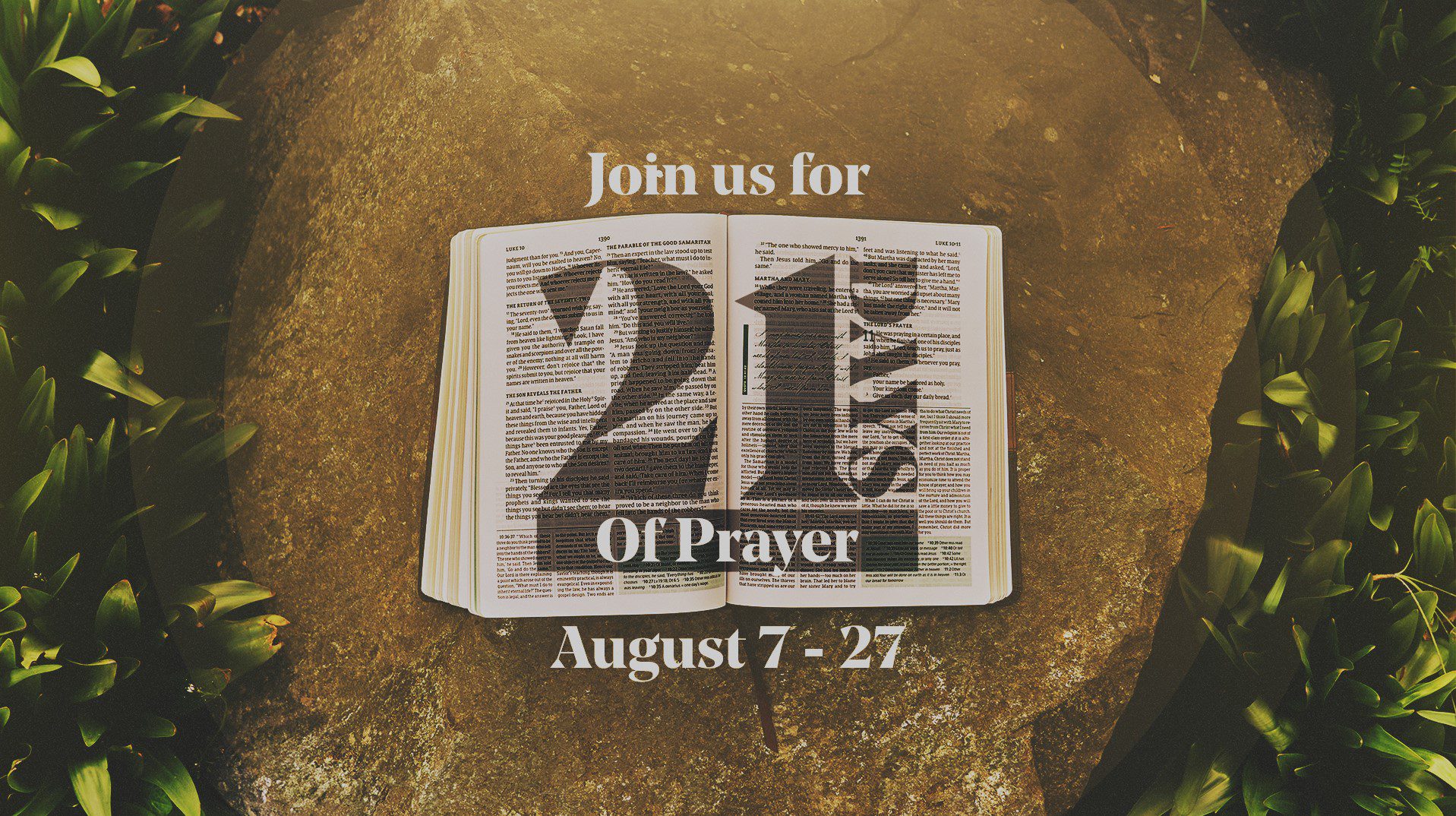 What is 21 Days of Prayer?
Every Fall we take time to refocus our lives around the most important thing, our relationship with God. This specific time of prayer is an incredible tool to help us do just that.
Click the link above to access the daily devotional to help you walk through the next 21 days. In it you'll find more in-depth information about prayer, a daily Bible reading, and place to journal.